---
Are you looking to be more hands-on with your car's maintenance? Is the do-it-yourself side eager to take a more active role in your vehicle's maintenance? If so, you'll need to make sure you have the right tools for the job. That's where we come in!
Our parts center gives you access to the pieces you need to keep your ride in top condition. Thanks to the experts at our dealership, you can get professional help acquiring these parts. Your next trip around New Holland, Lancaster, or Lititz, Pennsylvania, will be better in a well-maintained ride thanks to the team at New Holland Auto Group.
---
OEM Parts vs Aftermarket Parts
When it comes to parts, there are two different ways to go: OEM (original equipment manufacturer) or aftermarket. As the name suggests, OEM parts are made by the manufacturer, whereas aftermarket parts are made by a 3rd-party company. While it comes down to personal preference, OEM parts will keep your ride more in line with how it was originally made, and that's why we recommend these types of parts.
Now, let's see why you'll want to get OEM parts for your vehicle!
---
Shop Genuine Ford, Toyota, Jeep, Ram, and Isuzu Parts for Sale in New Holland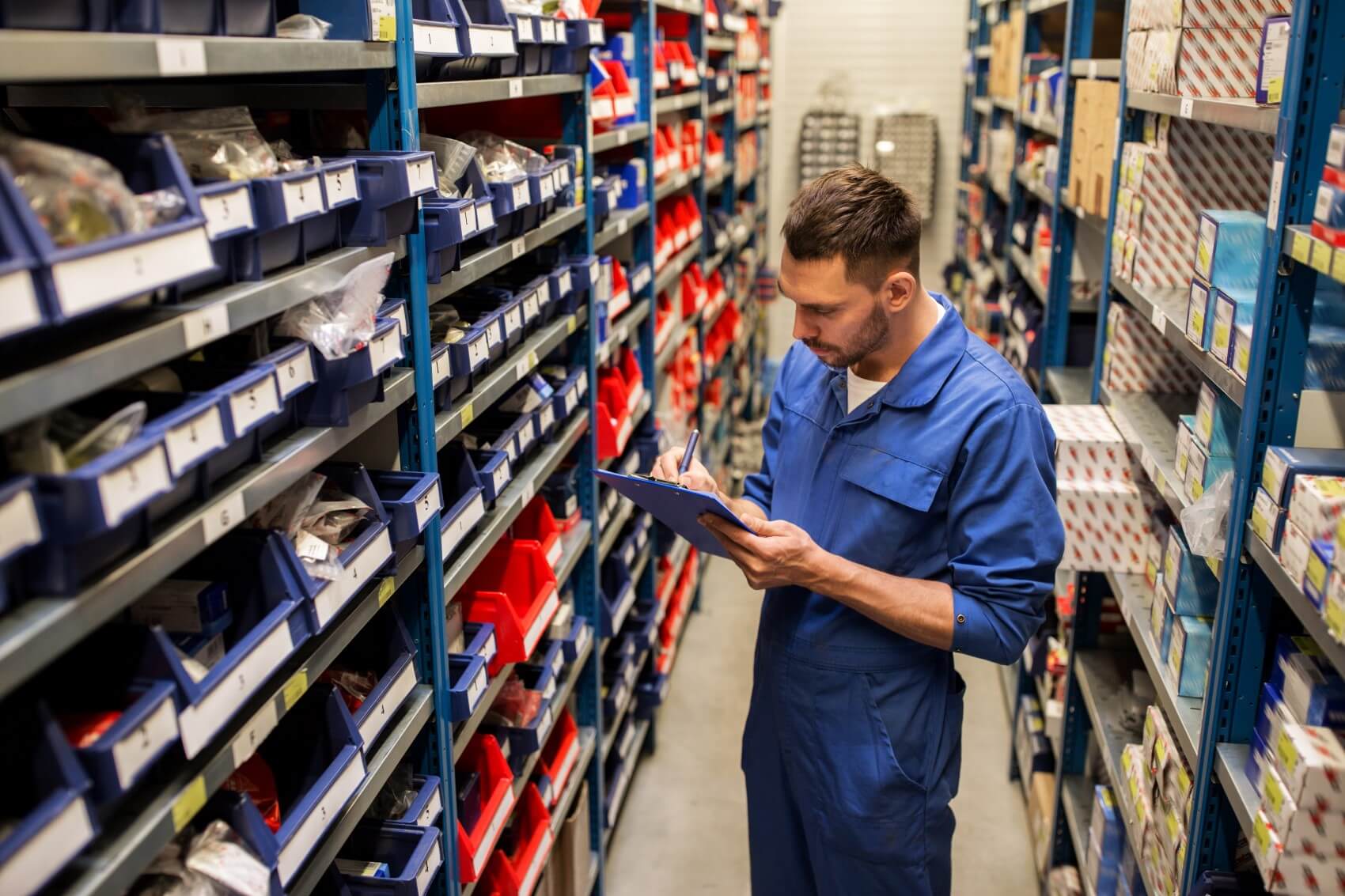 We know how important quality parts are to the longevity and performance of your car, and that's why our technicians are committed to supplying only the best parts for your car. We also work hard to ensure you have a streamlined and enjoyable experience with us. We offer a friendly, customer-centric approach at every turn: on our website, in person, or when you call us.
If you have a DIY project planned for your Ford, Toyota, Jeep, Ram, or Isuzu vehicle, having the right parts for the job will set you up for success. That's why we recommend choosing OEM parts from our expansive inventory of top-notch car components. After all, who knows your ride better than the people who made it?
OEM parts are designed for your specific sedan, truck, crossover, or SUV to guarantee a perfect fit and optimal performance. These are the same parts our service team members use every day to give drivers a professional job every time. That's how you know you're getting what's right for your ride.
Our parts experts at New Holland Auto Group are ready to answer questions and help you hunt for the perfect parts for your next project, so please feel free to reach out. They've been working with parts for years and have helped countless drivers like you. Whether you already know what you need or are still unsure, our staff is here to assist!
---
Get the Right Fit With Ford, Toyota, Jeep, Ram, and Isuzu Parts
With OEM parts backed by the brand, New Holland Auto Group has the right part specifically made for your vehicle. Being able to install the right part keeps the overall value and integrity of your sedan, truck, crossover, or SUV high and gives you long-lasting quality. It's why coming directly to us is always the best course of action when you need auto parts.
Whether you're looking to add some accessories to your ride or need a part to complete a repair, we have your back. Our esteemed team is here to aid in getting the parts you want and need to make your car your own.
---
Choose the Right Part for Your Ford, Toyota, Jeep, Ram, or Isuzu
Whether you're looking for replacement tires, all-weather floor mats, or a new rack for your bikes, you can trust the experts in our parts center to get the perfect part. Reach out soon online or stop by in person to learn more about our parts services and to get started ordering your new parts and customizing your sedan, truck, crossover, or SUV to suit your daily New Holland commute.
---
Car Accessories for Sale
If you're looking to add more to your ride, we offer plenty of items to give it a unique flair and meet your vision. Your sedan, truck, or SUV will stand out when you have these accessories, making it more personalized to your taste and style:
All-weather car mats
Bed net
Fork mount bike attachment
Mudguards
Premium plate frames
These parts and more make your ride even more catered to what you like. You'll be looking sharp and adding the extra capability you need for your daily adventures thanks to these accessories.
Plus, we offer a plethora of reconditioning services in addition to windshield repair, headlight refinishing, and pin striping. Check out our various detail packages to see what works for you.
---
Parts for Your Maintenance Needs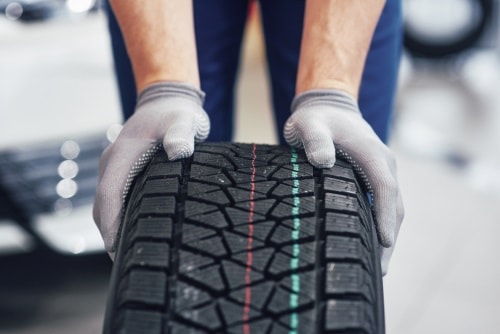 Aside from fun added features, the team in our parts department will also help you get the pieces essential for your car's performance. Whether you're looking to keep your ride in smooth operating condition or enhance it in some way, you can get to work with the right parts for the job. These include:
Performance exhaust
Tires
Skid plates
Service manuals
The right part makes all the difference, and you can be confident in your job thanks to our quality genuine parts.
---
How Often Do I Need to Replace Parts?
Your car is made up of an array of parts that keep it performing to its full potential as well as helping keep you safe. In order to maintain this performance and safety, part replacement is vital. So, how often do car parts need to be replaced? While this isn't an exact science, we'll provide some general timetables for common parts like battery, windshield wipers, engine and cabin air filters, spark plugs, tires, and brake pads.
Car battery: Every 3 years
Windshield wipers: Every 6 months
Engine air filter: Every 10,000 to 15,000 miles
Cabin air filter: Every 20,000 miles or every 12 months
Spark plugs: Every 30,000 miles
Tires: Every 6 years
Brake pads: Every 35,000 miles
These are general rules of thumb that don't reflect every kind of car. Also, different factors can affect precisely how often your individual car's parts need to be replaced. These include:
Climate/Weather. The climate in which you live and day-to-day weather will have an impact on your car's parts.
Driving Conditions. The frequency in which you drive will dictate how often you need to get your car's parts replaced, as will the kinds of roads and highways you travel on.
If you experience a warning sign or suspect a part in your vehicle needs to be replaced, you can always consult your owner's manual or reach out to us for guidance.
---
How to Order Parts
In an increasingly fast-paced world, we know time is precious, so we aim to make things as convenient as possible when you're looking to put in a parts request. Simply fill out your contact information; vehicle information, including year, make, model, and VIN (vehicle identification number); and the type of part(s) you're interested in. Then, hit Submit, and one of our team members will get back to you shortly.
If for some reason we don't have a part in stock, we'll promptly order it and then reach out to you when it's available for pickup.
---
Contact Our Parts Center Today
As you get ready to venture out into New Holland, Lancaster, or Lititz, PA, make sure your car is up to the task. You can do that with your own two hands by getting genuine parts from our parts department.
Ready to find your own quality parts? Contact usat New Holland Auto Group to browse our parts and get started today.
---