The Ford F-250 Super Duty has long stood as the standard for heavy-duty truck performance and that still holds true today. Many drivers all over the New Holland, Lancaster, and Lititz areas look toward this vehicle to help them with all their towing needs.
To get you started learning more about our used Ford F-250 for sale, New Holland Auto Group would like to share with you this comprehensive review. Keep on reading to get a full look at the features of this vehicle.
Used Ford F-250: Powertrain and Towing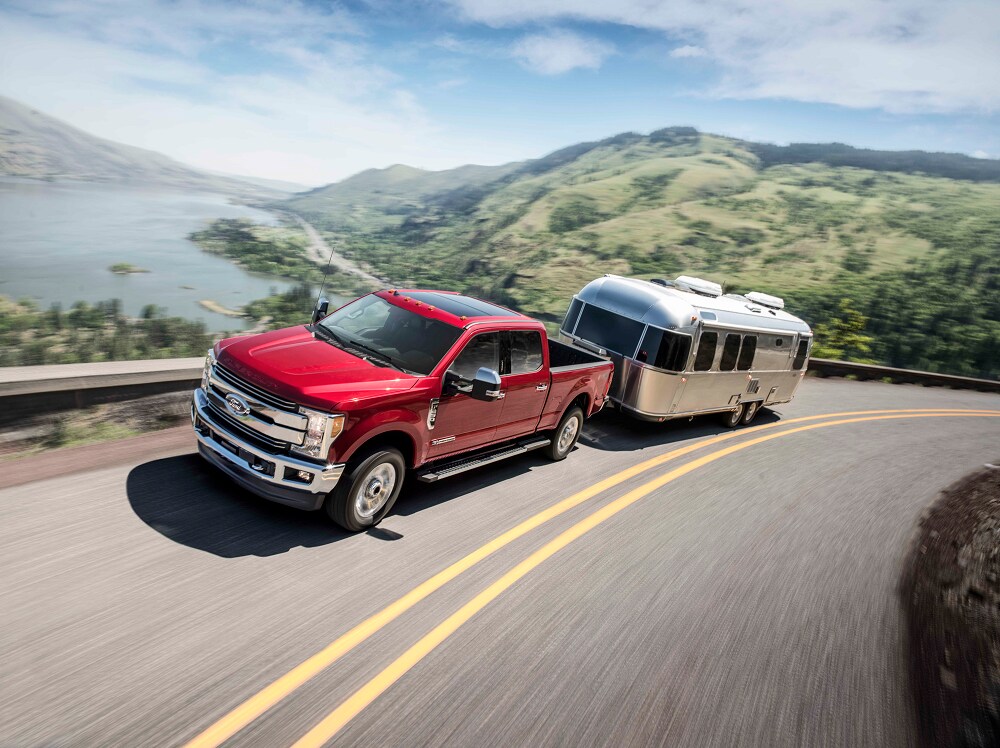 What would any truck be without a robust engine generating some serious raw power? At the heart of this used Ford F-250, you'll have a 6.2L V8 engine that provides some impressive capabilities. Your power is further enhanced with the help of a 6-speed automatic transmission that provides some smooth, heavy-duty shifting.
As for how much you can carry and pull, this truck boasts a payload capacity of up to 3,840 pounds. If you need to bring a trailer along with you, this engine lets you haul up to 12,900 pounds behind you.
Ford F-250: Towing Assistance Features
Even experienced drivers need help when towing a trailer sometimes. To make things easy for you, this truck comes with a Trailer Sway Control feature. If your vehicle detects that your trailer is starting to fishtail, the Ford F-250 will apply anti-lock brake pressure to help even out your trailer.

This vehicle also comes with an Exterior Parking Camera Rear that helps to provide you with a clear view of what's behind you when you're backing up your trailer. Parking with a trailer behind is no big deal thanks to the extensive technology equipped inside this truck.
Ford F-250: Safety Features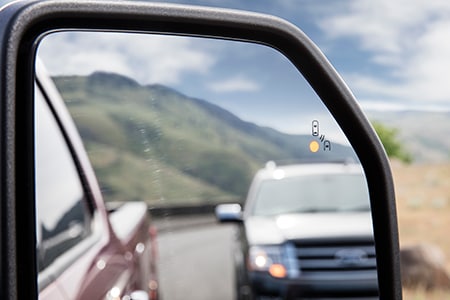 In order to provide you with improved control on the road, our used Ford F-250 comes equipped with all sorts of great safety features. Just look at the Anti-Lock Brake System that's designed to improve your handling while under heavy braking. This system prevents your brakes from locking up, so you can maneuver your vehicle more easily when it really matters.
Your brakes will be even more enhanced with the brake assist technology as well. Your truck can add extra brake pressure based on how hard and how fast you press down on your brake pedal. This greatly reduces your stopping distance, so you can avoid collisions with ease.
Finally, if your truck detects slippage in the wheels, its equipped traction control feature will apply light brake pressure to the wheels. You'll have a seamless ride even when you're driving through snow or mud.
Test Drive Our Used Ford F-250 for Sale
There's a whole lot to like about the Ford F-250. Whether you're interested in its impressive engine power or its extensive safety features, this is a truck that needs to be seen to be believed. That's why New Holland Auto Group is here to give New Holland, Lancaster, and Lititz drivers the full tour of this vehicle.
Want to take a closer look at this truck? Why not schedule a test drive today!